Black Knight
Last Updated: October 31, 2022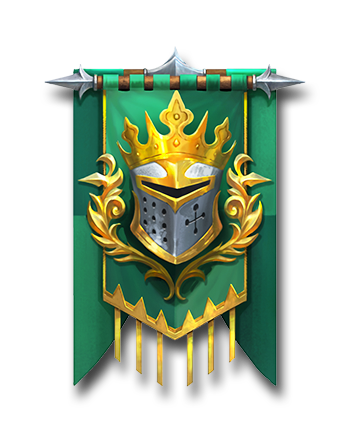 Champion Overall Rating:

3.5
Kuldath GOD
Key Areas
| | |
| --- | --- |
| Arena Def: | 8 |
| Arena Atk: | 8 |
| Clan Boss: | 9 |
| Hydra: | 4 |
| Doom Tower: | 8 |
Dungeons
| | |
| --- | --- |
| Spider: | 6 |
| Fire Knight: | 7 |
| Dragon: | 7 |
| Ice Golem: | 8 |
| Iron Twins: | 2 |
Faction Wars
Damage:
Crowd Control:
Protection and Support:
| | |
| --- | --- |
| Magma Dragon: | 10 |
| Frost Spider: | 7 |
| Nether Spider: | 2 |
| Scarab King: | 5 |
| | |
| --- | --- |
| Eternal Dragon: | 6 |
| Celestial Griffin: | 6 |
| Dreadhorn: | 8 |
| Dark Fae: | 6 |
Black Knight
Black Knight is a menacing character with his mace and Black Armour, if only he wasn't wearing his dressing gown over the top would he be out-right scary looking. I wouldn't want to mess with him!
Black Knight is a Legendary Champion who is a part of the Banner Lord faction. If you were king/queen you'd send Black Knight to do your dirty work for you because he has that evil streak about him!
He did receive a Buff in September 2020 and it was well needed, he replaced the plastic mace with a real one so now he is viable in the game and he won't be guarding that vault of yours.
Now that Doom Tower is in full swing he has risen to a Stand Out champion to defeat Kuldath the Magma Dragon! This is because of his a1 which has a 75% chance to Provoke (Single Target), this ability really keeps Kuldrath under control so your team can finish him off easily!
Black Knight also has a big AOE on his A3 that has damage based from the HP he has lost making him viable for wave clear in Dungeons and in Arena as a damage dealer with a cool passive making him hard to kill.
Heavy Blow
Attacks 1 enemy. Has a 75% chance of placing a [Provoke] debuff for 1 turn.
Level 2: Damage +5%
Level 3: Damage +5%
Level 4: Damage +5%
Level 5: Damage +5%
Damage Rating
Multiplier: 0.28*HPOverall Grading*: Average
Lower Visor - 3 Turn Cooldown
Places a 15% [Continuous Heal] buff and a 60% [Increase DEF] buff on all allies for 2 turns.
Level 2: Cooldown -1
Last Breath - 4 Turn Cooldown
Attacks all enemies. Damage increases according to the amount of HP this champion has lost.
Level 2: Damage +5%
Level 3: Damage +5%
Level 4: Damage +5%
Level 5: Damage +5%
Damage Rating
Multiplier: 0.25*HP*(DMG_MUL*(1-HP_PERC)Overall Grading*: Strong
Valorous [P] - 2 Turn Cooldown
Places an Unkillable buff on this champion for 1 turn if incoming damage exceeds 15% MAX HP in one attack
Offense
Defense
Support
Offense
Defense
Support
Offense
Defense