Drokgul the Gaunt
Last Updated: April 9, 2022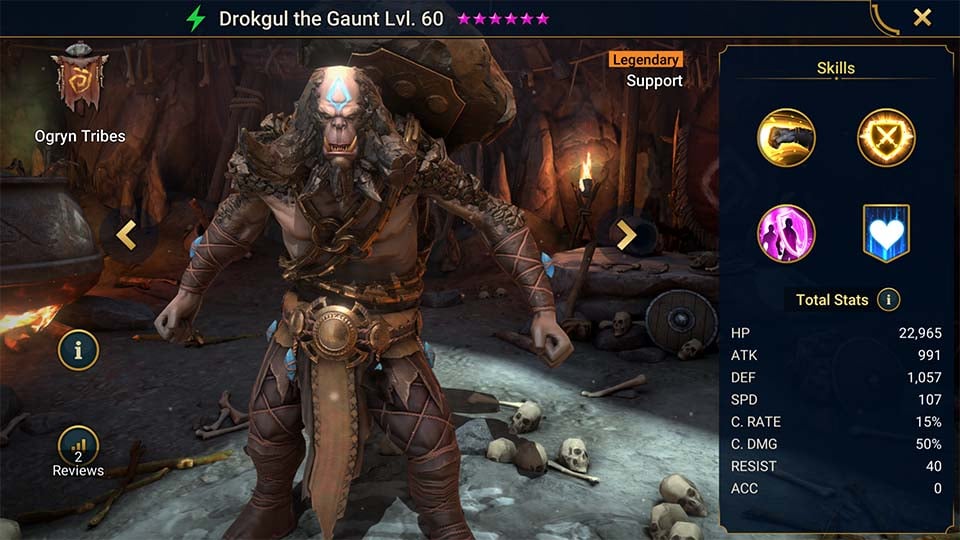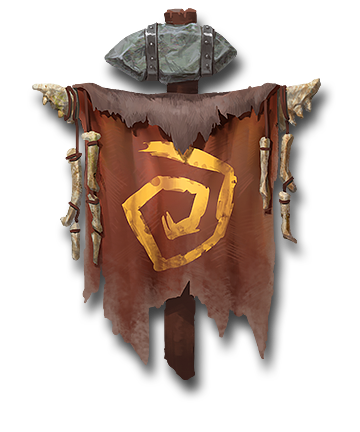 Champion Overall Rating:

3
Key Areas
| | |
| --- | --- |
| Arena Def: | 4 |
| Arena Atk: | 4 |
| Clan Boss: | 6 |
| Hydra: | 6 |
| Doom Tower: | 6 |
Dungeons
| | |
| --- | --- |
| Spider: | 6 |
| Fire Knight: | 10 |
| Dragon: | 4 |
| Ice Golem: | 4 |
| Iron Twins: | 7 |
Faction Wars
Damage:
Crowd Control:
Protection and Support:
| | |
| --- | --- |
| Magma Dragon: | 6 |
| Frost Spider: | 6 |
| Nether Spider: | 5 |
| Scarab King: | 9 |
| | |
| --- | --- |
| Eternal Dragon: | 6 |
| Celestial Griffin: | 6 |
| Dreadhorn: | 4 |
| Dark Fae: | 4 |
Drokgul the Gaunt
Drokgul joined the Ogryn Tribes Faction as a Fragment Collector Event back in September 2020 and unfortunately has been living under a rock in our vaults since.
Whilst on paper the player base had a lot of high hopes for this Champion with his relatively unique set of skills, the mechanics surrounding his [Shield] are a little weak, and with a few small tweaks on how the Counter-attacks trigger would make him a much better Champion.
Drokgul however is considered a great option for some Doom Tower Content, especially the Scarab King, but that's really where it ends, although if you are short on options, Drokgul can provide both 60% [Increase DEF] and 50% [Increase ATK] on the same skill, both boosting your team's damage and defensive capabilities.
Bonebreak Boulder [HP]
Attacks 1 enemy. Has a 20% chance of placing a Stun debuff for 1 turn.
Level 2: Damage +5%
Level 3: Damage +5%
Level 4: Damage +10%
Level 5: Buff/Debuff Chance +10%
Level 6: Buff/Debuff Chance +10%
Damage Rating
Multiplier: 0.2*HPOverall Grading*: Average
Eldritch Ground - 5 Turn Cooldown
Places a 50% Increase ATK buff and a 60% Increase DEF buff on all allies for 2 turns. Also places a Block Damage buff for 1 turn on allies with less than 30% HP.
Level 2: Cooldown -1
Level 3: Cooldown -1
Runestone Blessing - 5 Turn Cooldown
[Active Effect] Places a Shield buff equal to 15% of this champion's MAX HP on all allies for 3 turns.
[Passive Effect] Heals each ally by 15% of this champion's MAX HP whenever a Shield buffplaced by this skill expires, is removed, or is broken by an enemy attack. Allies whose Shield buffs are broken will also counterattack the enemy that breaks the Shield. When a Shield is broken, the heal occurs instantly before any remaining damage from the Shield-breaking attack is taken.
Level 2: Shield +5%
Level 3: Shield +5%
Level 4: Shield +10%
Level 5: Cooldown -1
(Aura)
Increases Ally HP in all battles by 25%
Offense
Defense
Support
This champion is not recommended for use in PvP
Blessings
We recommend you use these blessings for Drokgul the Gaunt.
Team Blessings should be limited to 1 per team. For more information, please read our Team Blessings guide
here
.
Tank

lightning cage
Early Game


brimstone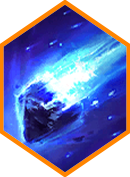 Aura Lead


intimidating presence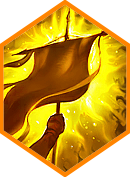 Team Blessing
Consider an alternative blessing if this already exists in your team.
Recommended PVE Artifact Sets
Speed, Lifesteal, Immortal, Shield Set
Recommended PVP Artifact Sets