Mighty Ukko
Last Updated: September 2, 2022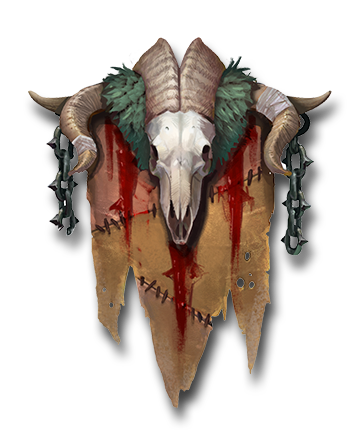 Champion Overall Rating:

4
Key Areas
| | |
| --- | --- |
| Arena Def: | 8 |
| Arena Atk: | 8 |
| Clan Boss: | 7 |
| Hydra: | 9 |
| Doom Tower: | 10 |
Dungeons
| | |
| --- | --- |
| Spider: | 8 |
| Fire Knight: | 8 |
| Dragon: | 8 |
| Ice Golem: | 9 |
| Iron Twins: | 8 |
Faction Wars
Decrease Attack:
Damage:
Reviver:
| | |
| --- | --- |
| Magma Dragon: | 6 |
| Frost Spider: | 8 |
| Nether Spider: | 4 |
| Scarab King: | 7 |
| | |
| --- | --- |
| Eternal Dragon: | 8 |
| Celestial Griffin: | 8 |
| Dreadhorn: | 9 |
| Dark Fae: | 2 |
Mighty Ukko
Hakuna Matata to all of Teleria as the Mighty Ukko becomes the saviour of the Skinwalker faction for all players. Ukko was earned as part of the September 2022 Fusion event.
Ukko will be remembered not for just being Mighty but being probably the best fusion since Underpriest Brogni. This is mainly due to his passive and A2 ability but also his entire kit. Firstly, Ukko is a double AoE ability making him perfect for anyone looking to run Stun or Taunting sets to control waves as they progress through Dungeon Stages. On the A1 Ukko has a 50% chance to land a Decrease Attack against all enemies on the A1 and another AOE ability on his A2 bringing Block Buffs and Decrease Accuracy. Whilst the A2 buffs maybe less desirable in some stages of the game, it will be amazing for the Iron Twins Fortress and for High End content such as Hydra Clan Boss and Bommal (although you need to ensure you block the increase attack as any buff will disable the effect to place these two debuffs). He also brings a full team Revive that can also be used to place Increase Speed, allowing you to either rescue an emergency or keep your team rolling.
What makes Ukko extra special is his passive ability to steal any buff placed on a 50% chance and then make that protected on himself. This reads as insane but in reality the buff steal is always only aimed at one of your enemy per buff placed on the enemy team and therefore not as crazy as first thought. It will mess with so many powerful Arena champions such as Siphi, Duchess or Nekhret the Great. He can also remove up to 4 buffs on his A2. The passive has no cooldown meaning the combination of A2 and passive will drain those buffs from the enemy team.
No matter what content you are facing whether you early, mid or late game or even pushing High Platinum arena, Mighty Ukko will have a place in your squad! A must get fusion!
Ukko Smash
Attacks all enemies. Has a 50% chance of placing [Decrease ATK] for 2 turns.
Level 2: Damage +10%
Level 3: Buff/Debuff Chance +10%
Level 4: Damage +10%
Level 5: Buff/Debuff Chance +15%
Damage Rating
Multiplier: 2.5*ATKOverall Grading*: Average
Ukko's Fury - 4 Turn Cooldown
Attacks all enemies 2 times. Each hit has a 75% chance to remove 2 random buffs from the target.
Places a [Block Buffs] debuff and a 50% [Decrease ACC] debuff for 2 turns on targets that have no buffs after the attack.
Level 2: Damage +10%
Level 3: Buff/Debuff Chance +10%
Level 4: Damage +10%
Level 5: Buff/Debuff Chance +15%
Damage Rating
Multiplier: 2*ATKOverall Grading*: Average
Ukko's Mercy - 6 Turn Cooldown
Revives all dead allies with 40% HP, then places a [Block Damage] buff on them for 1 turn.
Also places a 30% [Increase SPD] buff on all allies for 2 turns. Will place the [Increase SPD] buff even if there are no dead allies.
Level 2: Cooldown -1
Level 3: Cooldown -1
Totem Warden [P]
Has a 50% chance of stealing 1 random buff from a random enemy each time a buff is replaced on the enemy team. Will only attempt to steal one buff for each type of buff placed simultaneously (for example, Only one random buff may be stolen if 3 Veil buffs are placed at the same time). Any stolen buffs become protected.
Aura
Increases Ally SPD in all battles by 20%
Offense
Defense
Support
Offense
Defense
Support
Offense
Defense
Support
Offense
Defense
Support
Blessings
We recommend you use these blessings for Mighty Ukko.
Team Blessings should be limited to 1 per team. For more information, please read our Team Blessings guide
here
.
Hydra Clan Boss


brimstone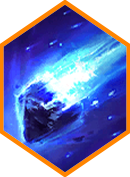 Arena Offense


temporal chains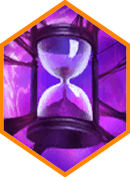 Late Game


brimstone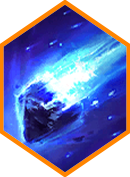 Team Blessing
Consider an alternative blessing if this already exists in your team.
Recommended PVE Artifact Sets
Perception, Speed, Stun, Regen, Bolster
Recommended PVP Artifact Sets
Speed, Perception, Stone Skin