Skellag
Last Updated: September 23, 2022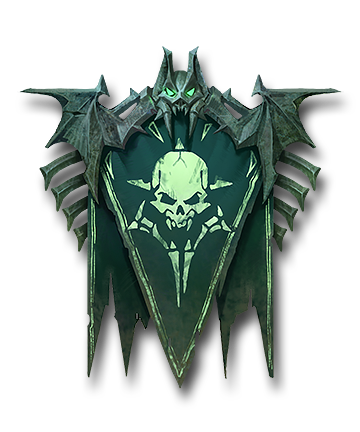 Champion Overall Rating:

1
Key Areas
| | |
| --- | --- |
| Arena Def: | 2 |
| Arena Atk: | 2 |
| Clan Boss: | 1 |
| Hydra: | 2 |
| Doom Tower: | 2 |
Dungeons
| | |
| --- | --- |
| Spider: | 1 |
| Fire Knight: | 2 |
| Dragon: | 2 |
| Ice Golem: | 2 |
| Iron Twins: | 1 |
| | |
| --- | --- |
| Magma Dragon: | 1 |
| Frost Spider: | 1 |
| Nether Spider: | 1 |
| Scarab King: | 1 |
| | |
| --- | --- |
| Eternal Dragon: | 1 |
| Celestial Griffin: | 1 |
| Dreadhorn: | 1 |
| Dark Fae: | 1 |
Skellag
Skellag resurrected using ancient Dark magic was best known in life for his love of flowers. The Necromancer thought he was getting a Warrior but quickly realised he was getting nothing of the sort!
Skellag is an Uncommon from the Undead Hordes faction. He is Defence based and has an aoe a2 which could come in handy but realistically this is a food champion!
Thrust
Attacks 1 enemy. Has a 25% chance of placing a Freeze debuff for 1 turn.
Damage Rating
Multiplier: 75+2.8ATKOverall Grading*: Weak
Blizzard - 4 Turn Cooldown
Attacks all enemies. Has a 60% chance of placing a 25% Decrease ACC debuff for 1 turn.
Damage Rating
Multiplier: 3.5ATKOverall Grading*: Weak
Offense
Defense
Support
This champion is not recommended for use in PvP
Recommended PVE Artifact Sets
Recommended PVP Artifact Sets