Uugo
Last Updated: May 9, 2023
Uugo Overview
Uugo is one of the BEST epics in the game and a proud part of Team Ogryn.
Uugo is one of the most valuable Champions in the game when it comes to Hydra Clan boss and as such, many people have 3 Uugo's at level 60 for this sole purpose, but Uugo can find a home in nearly every other area of the game with a very diverse set of debuffs.
Uugo bring's [Leech] as an A1 ability to aid your team's survival, which paired with the Cleanse and Heal on the A3 will just help to keep your team alive, this A3 also doubles as a team revive if Uugo is the last one standing, so be sure to build your Uugo nice and tanky!
The core element of Uugo's kit, however, is the A2 which places 60% [Decrease DEF] and [Block Buffs] on all enemies, which are two incredibly important debuffs for nearly all content.
Uugo PVE Masteries
Offense






















Defense






















Support






















Uugo PVP Masteries
Offense






















Defense






















Support






















Uugo Blessings
We recommend you use these blessings for Uugo.
Team Blessings should be limited to 1 per team. For more information, please read our Team Blessings guide
here
.
Debuffer


cruelty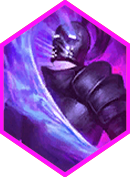 Hydra Clan Boss

miracle heal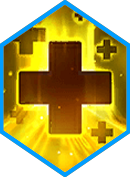 Team Blessing
Consider an alternative blessing if this already exists in your team.
Uugo Gear Recommendations
Recommended PVE Stats
ACC, SPD, HP%, DEF%, C.RATE
Recommended PVE Artifact Sets
Speed, Accuracy, Perception.
Recommended PVP Artifact Sets
Cruel, Speed, Accuracy, Perception, Crit Damage