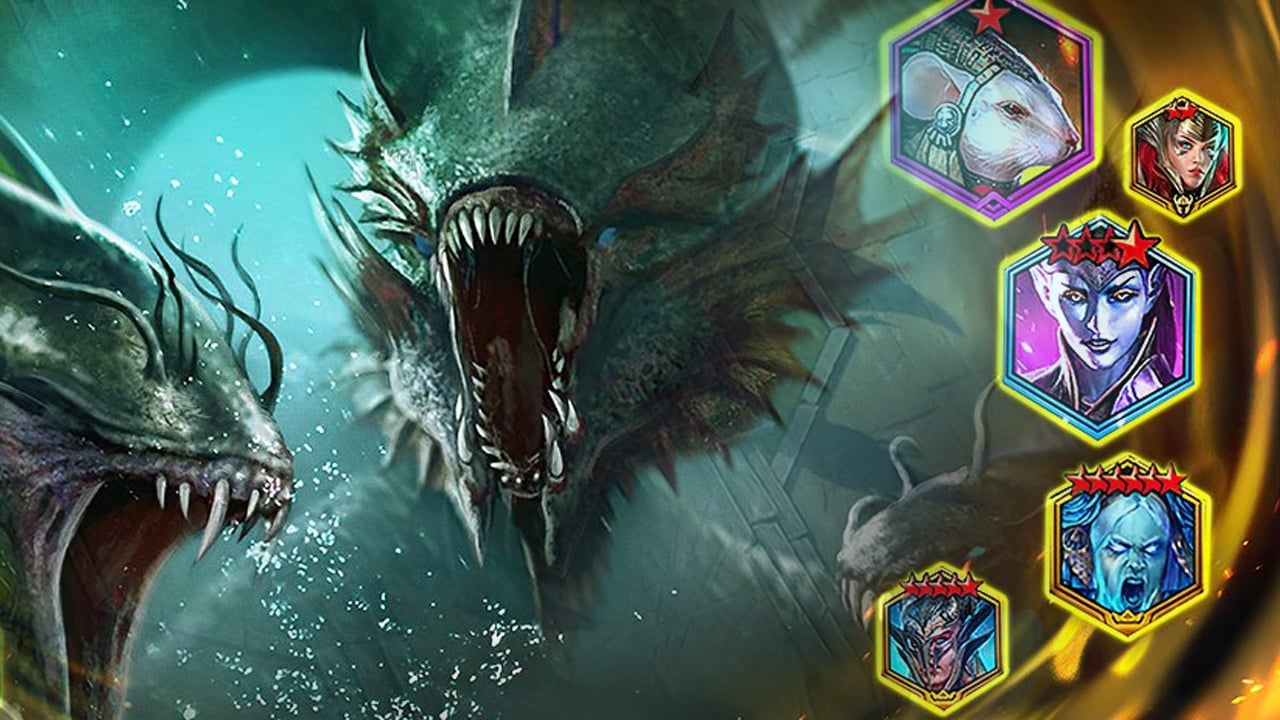 The Best Blessings for Hydra Clan Boss
[mepr-hide rules="18139"]
[/mepr-hide]

With the new feature of Awakening being added to the game, there are new ways to get creative and add more damage to your teams, Hydra Clan Boss included. Let's explore each rarity of blessings and which ones will be best suited for your hydra teams.

Legendary Blessings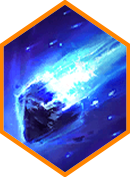 Brimstone
Brimstone will apply Smite debuff that will deal tremendous damage to high-hp targets. Remember the Activation is only enabled by an opponent using an Active Skill (non-A1) that includes bosses. You want one champion to have this in your team. This Blessing cannot stack so do not put it on multiple members of the same team. It should also be noted that any Legendary can use this Blessing; the damage dealt is not based on the Awakened champion, but on the enemy, it is targeting. Even the support champions can take on this role.
Suggested Use:
Any Legendary! Having this on 1 Legendary for each team is ideal. Keep it in mind for champions you use in multiple areas of the game, especially ones that can solo dungeon content or are used in Clan Boss. (Exception: If you're trying to avoid the smashes from Ice Golem or the Iron Twins, you might not want this Blessing)
Ninja is a strong example of this because you likely use him in other Dungeon content and possibly Clan Boss.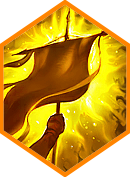 Intimidating Presence
Intimidating Presence increases your aura and decreases the enemy aura. Increasing any aura can significantly improve your team! For Hydra, however, the enemy aura is not a factor. For this reason, prioritize Brimstone over this on a legendary champion as you can use the Epic version (Commanding Presence) instead with the same aura boosts.
Suggested Use:
Try to use this on a champion that you may use in Hydra and Arena. This is strong for Arena and can throw off your Arena opponent's speed tune, for example. Trying to double dip with your Blessing choices will help you benefit most and not require changing them depending on content use.
Some examples of champions you likely would use in both Hydra and Classic/Tag Arena include Duchess, Krisk, Lady Kimi, Mithrala Lifebane, and Siphi the Lost Bride.

Epic Blessings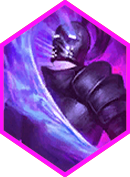 Cruelty
Cruelty is another must-have for every Hydra lineup. Defense is the main reducer of your damage. Cruelty will decrease a target's defense up to the max of 20% against bosses at rank 6 awakening. Whilst the effect does allow multiple champions to reach this cap, you cannot exceed it so you will only want a single champion in your team with this blessing. This is much stronger in PvE than PvP so avoid it on people you also use in Arena. This does stack with Crushing Rend (Epic) Blessing as well!
Suggested Use:
You only need one member on the team to have this and it does not have to be on a damage dealer. Ideally, someone that has an AoE A1 is a perfect fit. It will allow you to hit all heads and reduce all of their defenses as quickly as possible to the cap to allow the whole team to do more damage; though having any AoE attacks in the kit can do.
Champions with AoE's that are well suited for this include: Geomancer, Royal Guard, Husk, Nekmo Thaar, Mighty Ukko.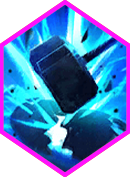 Crushing Rend
Crushing Rend will Ignore defense based on your opponent's level and the level of the Hydra Bosses are quite high! This Blessing does need to be on the champion dealing the damage to help. While a strong Blessing, it's best used at Level 6 as that's where it becomes "every hit" versus "the first" or "the first two hits" in a round.
Suggested Use:
Use it on your main damage dealers for hydra. Keep in mind, however, an Enemy Max HP champion's main damage caps against Hydra so it may be worth testing if you're hitting the caps, or not. However, it can increase the damage from Warmaster/Giant Slayer procs.
Some strong damage dealers for hydra include Royal Guard, Husk, Soulless, and Ma'Shalled.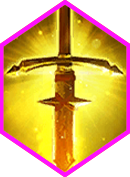 Heavencast
Heavencast ignores a % of the target's RES. If your champion has a need to place a debuff on the A1 and no further usages (regarding accuracy) then this is a strong blessing. This should not be chosen over the other Blessings noted but can work great in niche scenarios.
Suggested Use:
By using this on a champion like Oboro or Husk (both have A1's with useful debuffs but no other debuffs for hydra on other skills), you can gear with a lower accuracy stat and then further increase their stats elsewhere. This can help you maximize damage or utility.

Rare Blessing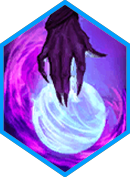 Phantom Touch
Probably the best choice in many scenarios for your rare champions, it produces damage based on your champion's attack on each hit. Think of it like a mini-Warmaster effect. It's important to note that the damage scales on Attack values so defense-based champions will get less value. It also cannot crit but you can provide your champion an attack buff to increase its potency.
Suggested Use:
Any champion that you have built up a good base ATK on is well suited. Please note that you should prioritize Cruelty (Epic) and Brimstone (Legendary) being used for a member of your team first before adding this Blessing to the mix. Do not put this Blessing on a Legendary over Brimstone unless another Legendary in the team already has it.
Champions likely to have a decent ATK for Hydra include: Royal Guard, Husk, Ninja, and Ma'Shalled.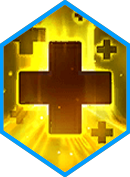 Miracle Heal
Miracle Heal is the only method to restore Max HP that has been destroyed unless you kill the Head of Decay (though that only gives you 50% back). It only works on the wearer (so other healers or members of the team will not benefit). This should not be a priority over other Blessings noted here but can help keep your healer strong.
Suggested Use:
Healing too much can actually hurt your survivability when the Head of Decay is around.  Any healer that frequently heals (like Doompriest or Tuhanarak) can benefit. Also can be useful if there is a champion that only heals themself (like Sentinel or Drexthar Bloodtwin).


[mepr-hide rules="18139"]
[/mepr-hide]