Maneater
Last Updated: April 9, 2022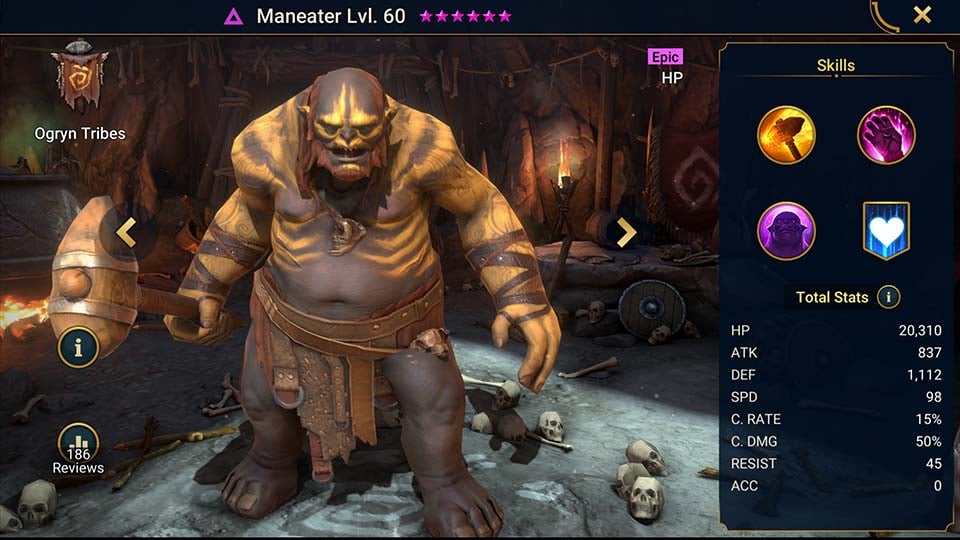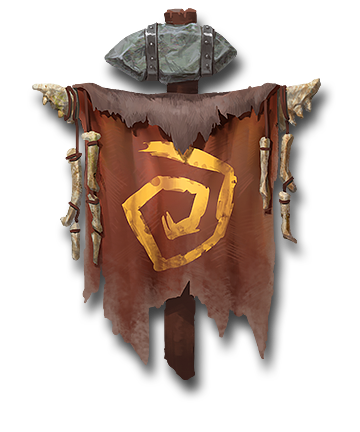 Champion Overall Rating:

4.5
Clan Boss GOD
Key Areas
| | |
| --- | --- |
| Arena Def: | 8 |
| Arena Atk: | 8 |
| Clan Boss: | 10 |
| Hydra: | 8 |
| Doom Tower: | 8 |
Dungeons
| | |
| --- | --- |
| Spider: | 10 |
| Fire Knight: | 7 |
| Dragon: | 9 |
| Ice Golem: | 8 |
| Iron Twins: | 10 |
Faction Wars
Decrease Attack:
Damage:
Turn Meter Control:
Protection and Support:
| | |
| --- | --- |
| Magma Dragon: | 7 |
| Frost Spider: | 8 |
| Nether Spider: | 4 |
| Scarab King: | 7 |
| | |
| --- | --- |
| Eternal Dragon: | 6 |
| Celestial Griffin: | 8 |
| Dreadhorn: | 2 |
| Dark Fae: | 6 |
Maneater
Maneater is one of the most renowned Clan Boss Champions in the game, are a proud member of the Ogryn Tribe faction.
Maneater's A3 provides your whole team with a [Unkillable] buff for 2 turns, whilst also placing [Block Debuffs] which is incredibly valuable in Clan Boss as it makes teams affinity neutral without worrying about the [Decrease SPD] from Spirit Clan Boss.
Maneater is part of some of the most commonly used Unkillable Teams in both Clan Boss, and recently the Iron Twin's Fortress.
Maneater is also a great champion for Spider, Dragon, and Ice Golem although will not use his A2 ability on auto as his AI favors his A1 ability.
On Faction Wars Maneater is also one of the best in the Ogryn Tribes to keep your team alive, block the debuffs from bosses and reduce the turn meter of the final boss on stage 21.
Pummel [ATK]
Attacks 1 enemy. Places a 50% Decrease ATK debuff on all enemies if this attack is critical.
Level 2: Damage +5%
Level 3: Damage +5%
Level 4: Damage +5%
Level 5: Damage +5%
Damage Rating
Multiplier: 5.5*ATKOverall Grading*: Strong
Syphon [ATK] - 4 Turn Cooldown
Attacks 1 enemy. Fully depletes the target's Turn Meter. Fills this champion's Turn Meter equal to the amount the target loses.
Level 2: Damage +5%
Level 3: Damage +5%
Level 4: Damage +5%
Level 5: Damage +5%
Level 6: Cooldown -1
Damage Rating
Multiplier: 8.2*ATKOverall Grading*: Average
Ancient Blood - 7 Turn Cooldown
This champion receives damage, then places an Unkillable buff and a Block Debuffs buff on all allies for 2 turns. Damage received is equal to 5% MAX HP for each alive ally.
Level 2: Cooldown -1
Level 3: Cooldown -1
(Aura)
Increases Ally HP in Dungeons by 33%
Offense
Defense
Support
Offense
Defense
Support
Offense
Defense
Support
Blessings
We recommend you use these blessings for Maneater.
Team Blessings should be limited to 1 per team. For more information, please read our Team Blessings guide
here
.
Clan Boss
phantom touch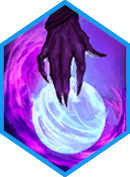 Clan Boss


commanding presence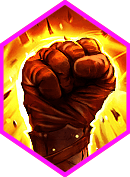 Team Blessing
Consider an alternative blessing if this already exists in your team.
Recommended PVE Artifact Sets
Speed, Accuracy, Perception
ACC, SPD, HP%, C.RATE, C.DMG, ATK%
Recommended PVP Artifact Sets
Speed, Lifesteal, Immortal, Cruel, Immunity