Skullsquire
Last Updated: September 23, 2022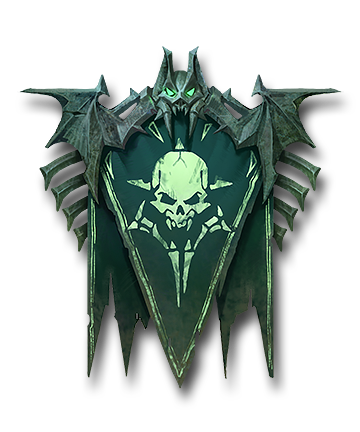 Champion Overall Rating:

1
Key Areas
| | |
| --- | --- |
| Arena Def: | 2 |
| Arena Atk: | 2 |
| Clan Boss: | 1 |
| Hydra: | 2 |
| Doom Tower: | 2 |
Dungeons
| | |
| --- | --- |
| Spider: | 1 |
| Fire Knight: | 2 |
| Dragon: | 2 |
| Ice Golem: | 2 |
| Iron Twins: | 1 |
| | |
| --- | --- |
| Magma Dragon: | 1 |
| Frost Spider: | 1 |
| Nether Spider: | 1 |
| Scarab King: | 1 |
| | |
| --- | --- |
| Eternal Dragon: | 1 |
| Celestial Griffin: | 1 |
| Dreadhorn: | 1 |
| Dark Fae: | 1 |
Skullsquire
Every Undead army needs a front line, an infantry to soak up the hits whilst your leaders do their work. Skullsquire is great at this!
Skullsquire is an Uncommon Undead Hordes who is attack based. He has a few debuffs in his kit which can come in handy however they are single target.
Dont use this champion for anything other than food!
Maim
Attacks 1 enemy. Has a 25% chance of placing a 15% Decrease SPD debuff for 1 turn.
Damage Rating
Multiplier: 4ATKOverall Grading*: Average
Cold Grasp - 3 Turn Cooldown
Attacks 1 enemy. Has a 50% chance of placing a 30% Decrease DEF debuff for 2 turns. Places a Freeze debuff for 1 turn if the target is currently under a Decrease SPD debuff.
Damage Rating
Multiplier: 5ATKOverall Grading*: Average
Offense
Defense
Support
This champion is not recommended for use in PvP
Recommended PVE Artifact Sets
Recommended PVP Artifact Sets