Catacomb Councilor
Last Updated: April 9, 2022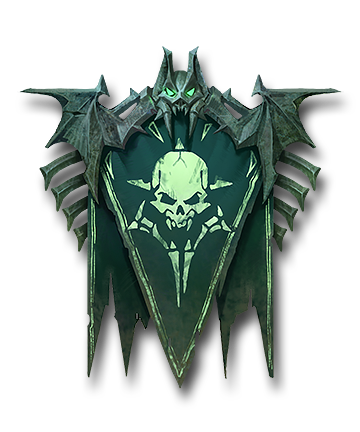 Champion Overall Rating:

2.5
Key Areas
| | |
| --- | --- |
| Arena Def: | 7 |
| Arena Atk: | 7 |
| Clan Boss: | 6 |
| Hydra: | 4 |
| Doom Tower: | 6 |
Dungeons
| | |
| --- | --- |
| Spider: | 4 |
| Fire Knight: | 8 |
| Dragon: | 6 |
| Ice Golem: | 7 |
| Iron Twins: | 4 |
Faction Wars
Damage:
Protection and Support:
| | |
| --- | --- |
| Magma Dragon: | 7 |
| Frost Spider: | 6 |
| Nether Spider: | 5 |
| Scarab King: | 8 |
| | |
| --- | --- |
| Eternal Dragon: | 6 |
| Celestial Griffin: | 8 |
| Dreadhorn: | 4 |
| Dark Fae: | 2 |
Catacomb Councilor
Before Teleria was known for its heroes an ancient civilisation buried its clerics declaring they would rise again to wreak havoc on the new age. The first of the clerics has risen from the dead, deep in the Catacombs.
Catacomb Councilor is a Magic affinity Epic from the Undead Hordes faction. Catacomb is one of the few champions with an Ally Attack skill, bringing 3 allies to team up with him to fight one target. Each ally attacking will use their default A1 ability, therefore in Arena this works best if those allies have AOE hard hitting abilities. In other content this can be used to re-apply essential debuffs, especially strong in Clan Boss if you do not have a counter-attack champion.
He was one of the first champions to have this skill and therefore deemed strong but over time he has been surpassed by much better alternatives such as Fahrakin the fat.
Catacomb is best placed in Arena, build fast and with high defence alongside champions with AOE A1s like Skullcrown and Sinesha.
Grotesque Strength [ATK]
Has a 50% chance of placing a 25% Increase ATK buff on this champion for 2 turns, then attacks 1 enemy.
Level 2: Damage +5%
Level 3: Damage +5%
Level 4: Damage +5%
Level 5: Damage +10%
Damage Rating
Multiplier: 3.5*ATKOverall Grading*: Strong
Ghoulish Feeding - 4 Turn Cooldown
Attacks 1 enemy 3 times. Heals this champion by 20% of the damage inflicted.
Level 2: Damage +5%
Level 3: Damage +5%
Level 4: Damage +5%
Level 5: Damage +10%
Level 6: Cooldown -1
Damage Rating
Multiplier: 1.8*ATKOverall Grading*: Strong
Army of Death - 5 Turn Cooldown
Teams up with 3 random allies to attack a single enemy. The allies joining the attack will use their default skills.
Level 2: Cooldown -1
Offense
Defense
Support
Offense
Defense
Support
Blessings
We recommend you use these blessings for Catacomb Councilor.
Team Blessings should be limited to 1 per team. For more information, please read our Team Blessings guide
here
.
Clan Boss


cruelty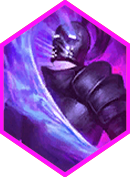 Arena Offense


commanding presence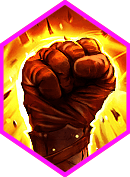 Team Blessing
Consider an alternative blessing if this already exists in your team.
Recommended PVE Stats
SPD, C.RATE, C.DMG, HP%, ATK%
Recommended PVE Artifact Sets
Lifesteal, Speed, Immortal, Defence, Shield, Frenzy
SPD, C.RATE, C.DMG, HP%, ATK%
Recommended PVP Artifact Sets
Lifesteal, Speed, Immortal, Defence, Shield, Frenzy