Whisper
Last Updated: July 18, 2023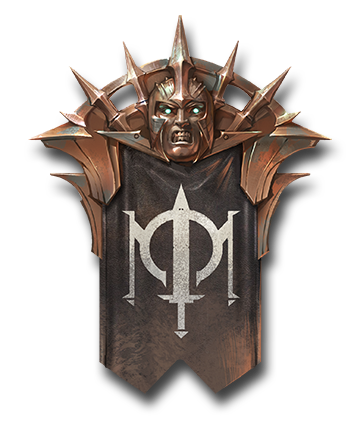 Whisper Overall Rating:

4.5
Key Areas
| | |
| --- | --- |
| Clan Boss: | |
| Hydra: | |
| Doom Tower: | |
| Iron Twins: | |
| Sand Devil: | |
| Shogun Grove: | |
Dungeons
| | |
| --- | --- |
| Spider: | |
| Fire Knight: | |
| Dragon: | |
| Ice Golem: | |
| | |
| --- | --- |
| Magma Dragon: | |
| Frost Spider: | |
| Nether Spider: | |
| Scarab King: | |
| | |
| --- | --- |
| Eternal Dragon: | |
| Celestial Griffin: | |
| Dreadhorn: | |
| Dark Fae: | |
Arena Roles

Understanding Arena Roles
×
Champions normally form specific roles within an arena team. Our ratings define the roles that the champion fits and rates them on their ability to perform the roles. Below you can see a breakdown of all of our roles.

Cleanser
Champions with the Cleanser role will use their skills to remove debuffs and keep them from being re-applied.

Crowd Control
Champions with the Crowd Control role will use their skills to place soft (i.e. Provoke or Taunt) and hard (i.e Freeze or Stun) debuffs to disable enemy champions.

Damage
Champions with the Damage role will have skills that deal significant damage and are designed to defeat enemy champions.

Damage Absorption
Champions with the Damage Absorption role will have skills or effects that reduce the incoming damage your team takes. This can be through passive damage reduction or by applying skills such as Strengthen or Shields.

Healer
Champions with the Healer role will have skills that restore your champion's Health including Continuous Heals.

Debuffer
Champions with the Debuffer role will have skills that place debuffs that don't fall into Crowd Control or Skill Manipulator roles i.e. Decrease Defence. These champions may also have skills that remove Buffs.

Revive
Champions with the Revive role will have skills that bring your ally champions back from the dead including Revive on Death buffs.

Skill Manipulator
Champions with the Skill Manipulator role will have skills that increase enemy skill cooldowns or reduce your ally skill cooldowns.

Speed Manipulator
Champions with the Speed Manipulator role will have skills that affect the turn meter of your allies or enemies. This includes speed buffs and debuffs aswell as direct turn meter effects.
Live Arena
Select an Arena Tier to retrieve stats

Whisper Overview
With a swift strike from her twin blades, Whisper has built a reputation of being Teleria's greatest boss slayer striking at the heart of some of the most formidable opponents! She was once acquired as part of an Amazon Prime promotion but now sits as a summonable Void Epic.
Whilst there are clear dominant boss killers in Gnut and Acrizia, no epic can match the single target damage capability that Whisper brings. Her ability to deal damage is centred around her Charged Assault ability, which places Increase Attack and Increase Critical Rate buffs on Whisper before she attacks. This allows you to run her with 70% Critical Rate and without a supporting champion for Attack buff. What is special about this ability is that it ignores all of the target's defence if a Weaken debuff is on the target. Either use her Softening Drive ability to place the Weaken debuff or bring a supporting champion and watch as she tears into a bosses health pool.
This ability alone would warrant a strong champion but what puts Whisper on her throne is her ability to gain extra turns. She has a guaranteed extra turn on her Unyielding Flurry ability if a target has both Decrease Defence and Weaken and a passive that gives her a 10% chance when she critical attacks a target. She also packs another 20% bonus damage to bosses on her passive.
You should build her in your best Relentless gear to maximise her extra turns and watch as she can take sometimes over 5 turns in one move and rotate back around to the Charged Assault. If you are looking for a premier damage dealer for bosses – Whisper will certainly be high up on the list!
Softening Drive
Attacks 1 enemy. Has a 50% chance of placing a 25% [Weaken] debuff for 2 turns.
Level 2: Damage +10%
Level 3: Buff/Debuff Chance +5%
Level 4: Buff/Debuff Chance +10%
Level 5: Buff/Debuff Chance +10%
Damage Rating
Multiplier: 4*ATKOverall Grading*: Strong
Charged Assault - 4 Turn Cooldown
Attacks 1 enemy. Places a 50% [Increase ATK] buff and a 30% [Increase Crit Rate] on this champion for 2 turns before attacking if the target has higher MAX HP than this champion. Will Ignore DEF if the target is under a [Weaken] debuff.
Level 2: Damage +5%
Level 3: Damage +10%
Level 4: Damage +10%
Level 5: Cooldown -1
Damage Rating
Multiplier: 3.8*ATKOverall Grading*: Godlike
Unyielding Flurry - 5 Turn Cooldown
Attacks 1 enemy 2 times. Grants an Extra Turn if the target is under [Decrease DEF] and [Weaken] debuffs.
Level 2: Damage +10%
Level 3: Damage +10%
Level 4: Damage +10%
Level 5: Cooldown -1
Damage Rating
Multiplier: 2.6*ATKOverall Grading*: Strong
Unrelenting [P]
Has a 10% chance of granting an Extra Turn whenever this champion lands a critical hit. Increases damage inflicted on bosses by 20%
Aura
Increases Ally ATK in Dungeons by 29%
Whisper PVE Masteries
Offense
Defense
Support
Offense
Defense
Support
Offense
Defense
Support
Whisper PVP Masteries
Offense