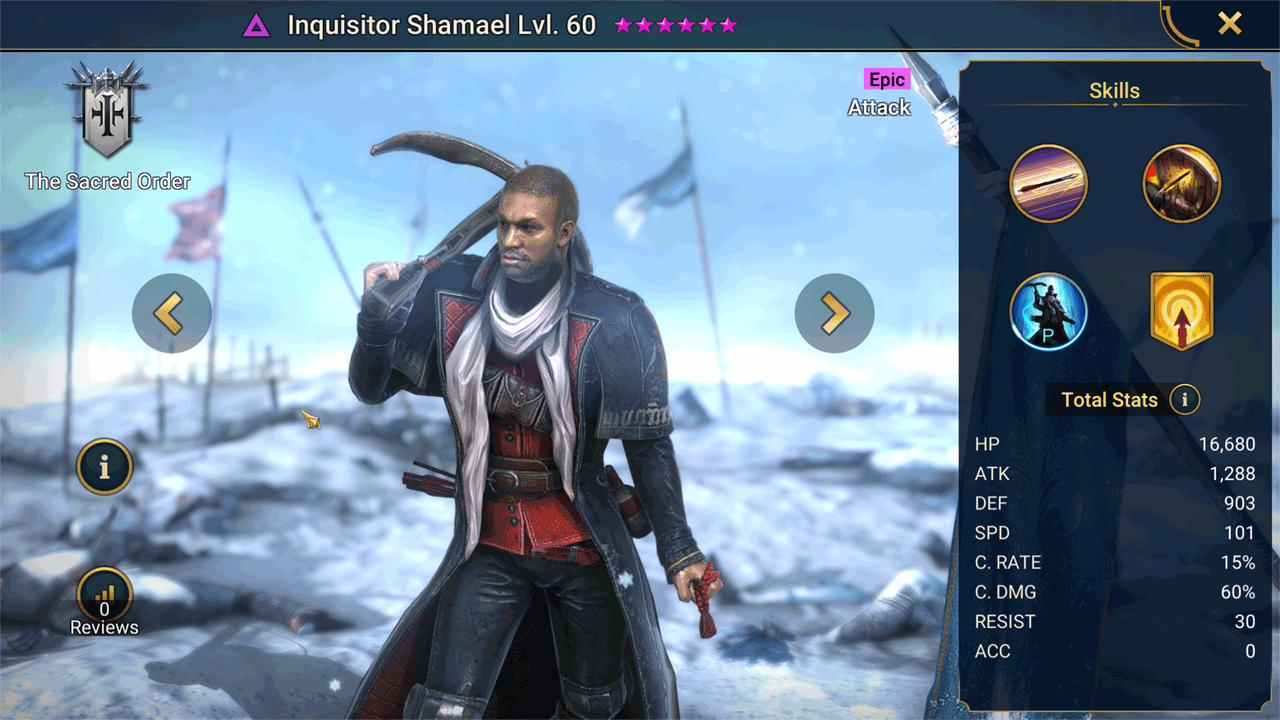 Guaranteed Champion: Inquisitor Shamael

Plarium has dropped a sneaky Guaranteed Champion Event today, with no prior notice for Inquisitor Shamael.
As you all will know, Inquisitor is the top dog for Hydra Clan Boss, even after the nerf to Deterrence he is so valuable by making the Head of Torment obsolete.
To get your hands on this Champion, all you have to do is open 25 Void Shards over the next 2 days – If you do happen to pull him before the 25th Shard, your event will end, if not – your 25th shard will 100% be Inquisitor Shamael.
Just a warning, this weekend will be a 10x Summon Event for New Year, which may mean they could do something special, although we do not know yet – so this could be bait to get people to use their shards prematurely.