Abbess
Last Updated: July 18, 2023
Abbess Overview
Abbess has the crown of a queen and a crossbow of a fully trained marksman. She's got some floating leaves around her that's gotta mean she's good right?!
She is a Force affinity champion from the Sacred Order faction. Abbess was relatively weak up until September 2020 where she had a buff to her A2 and A3 abilities. This change has made her a viable Decrease Defence champion and high damager dealer wrapped up in one! This versatility makes her a fantastic Dungeon champion especially in wave clearing at pace.
Abbess has a unique A3 ability that scales damage based on your enemies stats! This means the stronger the team you face, the harder she hits.
She does really well in boss stages and dungeons because of her a3 that ignores DEF and gives her additional Crit. DMG if their attack and defence is higher than Abbess.
Abbess is a fun champion and since September 2020's buff well worth investing in!
Abbess PVE Masteries
Offense






















Defense






















Support






















Abbess PVP Masteries
Offense






















Defense






















Support






















Abbess Blessings
We recommend you use these blessings for Abbess.
Team Blessings should be limited to 1 per team. For more information, please read our Team Blessings guide
here
.
Arena

lightning cage
Damage Dealer

soul reap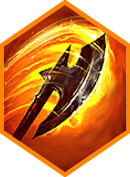 Debuffer


brimstone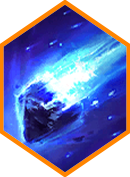 Team Blessing
Consider an alternative blessing if this already exists in your team.
Abbess Gear Recommendations
Recommended PVE Stats
ACC, SPD, C.RATE, C.DMG, HP%, ATK%
Recommended PVE Artifact Sets
Lifesteal, Speed, Accuracy, Perception, Cruel, Crit Damage
ACC, SPD, C.RATE, C.DMG, HP%, ATK%
Recommended PVP Artifact Sets
Savage, Cruel, Speed, Accuracy, Perception, Crit Damage