Aeshma
Last Updated: May 5, 2023
Aeshma Overview
Giving Faceless a run for his money, Aeshma bandage wrapped with an obsession for keys joins the ranks of the Knights Revenant!
You will likely find a great deal of use for Aeshma in the early to mid game but she may struggle to beat other champions who perform better at the respective roles. She brings Poisons on her A1 although its only 30% chance per hit so not as consistent as someone like Frozen Banshee. Her A2 is an AoE 100% change to place Weaken debuff whilst her A3 is a single target 100% chance to extend all debuffs on a target whilst reducing any enemy buff by the same duration. Her passive will also help keep her alive although she probably needs a poisoner alongside her to maximise the potential.
Overall a decent poisoner with some valuable utility but it is relatively niche and you'll likely find her being replaced as your roster grows.
Aeshma PVE Masteries
Offense






















Defense






















Support






















Offense






















Defense






















Support






















Aeshma PVP Masteries
Offense






















Defense






















Support






















Aeshma Blessings
We recommend you use these blessings for Aeshma.
Team Blessings should be limited to 1 per team. For more information, please read our Team Blessings guide
here
.
Damage Dealer
phantom touch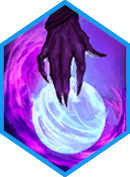 Late Game


cruelty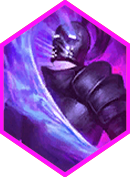 Team Blessing
Consider an alternative blessing if this already exists in your team.
Aeshma Gear Recommendations
Recommended PVE Stats
ACC, C.RATE, C.DMG, ATK, SPD
Recommended PVE Artifact Sets
Perception, Savage, Lethal, Cruel, Speed
Recommended PVP Artifact Sets
Savage/Lethal, Stoneskin, Cruel