Arbiter
Last Updated: July 18, 2023
Arbiter Overview
Arbiter is available from completing the mission quest line in Raid: Shadow Legends. She has a fantastic skill set and will walk into most people's teams for Arena and Dungeons and stay there right through to the end game.
Arbiter has one of the best speed aura's in the game for the Arena and is often considered the best speed lead in the game for Arena gameplay. She also has a full team revive, turn meter boost and heal which enables her to be a valuable asset in Ice Golem, Dragon, Fire Knight and Faction Wars.
Clan boss is her weakest area however she can still be effective here with a weaken debuff and full team revive.
She also has three awesome skins to choose from plus her fantastic vanilla one! She is just an amazing champion that it well worth fighting the missions to get her free copy!
Overall a fantastic Void Legendary and well worth investing in!
Arbiter PVE Masteries
Offense






















Defense






















Support






















Arbiter PVP Masteries
Offense






















Defense






















Support






















Arbiter Blessings
We recommend you use these blessings for Arbiter.
Team Blessings should be limited to 1 per team. For more information, please read our Team Blessings guide
here
.
Arena


intimidating presence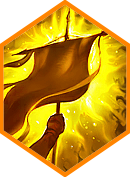 Debuffer


brimstone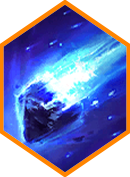 Team Blessing
Consider an alternative blessing if this already exists in your team.
Arbiter Gear Recommendations
Recommended PVE Artifact Sets
Recommended PVP Artifact Sets