Basileus Roanas
Last Updated: July 18, 2023
Basileus Roanas Overview
Basileus Roanas is a master bowman that fits the description of High Elf perfectly. He is a Force affinity legendary from the High Elves faction. Basileus is overshadowed by extremely strong legendary and epic champions in the High Elves and will struggle to get into Faction War teams ahead of his fellow faction. He does however bring an AOE stun ability and some strong damage for the Arena and wave control. You will need to ensure you build enough accuracy to land his stuns to get the most out of his kit.
Basileus is a classic example of the issue of power creep in Raid, when released he probably dealt enough damage but with the raft of champions introduced over the past 18 months, Basileus simply was not hitting hard enough. In Patch 4.70, he received a significant increase in damage. His multipliers were increased between 50-80% and his A2 was adjusted to also ignore Defence Buffs. Additionally, his A3 was increased to 75% pre-books meaning he will be able to guarantee an AoE stun with decent damage.
He is a great alternative to Astralon if Magic is not a good affinity in the battle you are facing.
Basileus Roanas PVE Masteries
Offense






















Defense






















Support






















Offense






















Defense






















Support






















Basileus Roanas PVP Masteries
Offense






















Defense






















Support






















Offense






















Defense






















Support






















Basileus Roanas Blessings
We recommend you use these blessings for Basileus Roanas.
Team Blessings should be limited to 1 per team. For more information, please read our Team Blessings guide
here
.
Debuffer


brimstone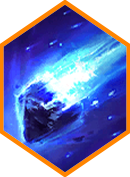 Damage Dealer

soul reap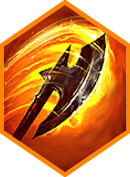 Team Blessing
Consider an alternative blessing if this already exists in your team.
Basileus Roanas Gear Recommendations
Recommended PVE Stats
ACC, SPD, HP%, C.RATE, ATK%