Boltsmith
Last Updated: June 26, 2023
Boltsmith Overview
This bowman uses trained eyes to pin point threats, and always remains locked and loaded for battle! Boltsmith is a Rare Attack champion from the Dwarves faction.
Outside the 25% chance of placing a small variation of Decrease Speed, Bolsmith is all about inflicting damage! Opening up with the A2, he places a 15% Increase Crit Rate & 30% Increase Crit Damage buffs on himself, then grants an extra turn. Locked and loaded ready for Piercer Munitions [A3], he attacks 1 enemy whilst ignoring 30% of the target's defence. Although he's a one trick pony, he may still have value in early game arena or blasting enemies in Faction Wars!
Boltsmith PVE Masteries
Offense






















Defense






















Support






















Boltsmith PVP Masteries
Offense






















Defense






















Support






















Boltsmith Blessings
We recommend you use these blessings for Boltsmith.
Team Blessings should be limited to 1 per team. For more information, please read our Team Blessings guide
here
.
Damage Dealer
phantom touch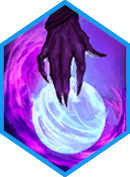 Boltsmith Gear Recommendations
Recommended PVE Stats
SPD, C.RATE, C.DAM, ATK%, HP%
Recommended PVE Artifact Sets
Recommended PVP Artifact Sets