Chani
Last Updated: May 8, 2023
Chani Overview
Chani has taken an arrow or 4 to the head and is still standing! She wears a Jaguar's head as a sign she is not to be messed with!
She joins the Shadowkin faction in patch 4.2. Chani is another addition to the Shadowkin Faction in Raid Shadow Legends who came in May 2021. She will provide poison sensitivity, buff herself and her A3 has a chance to increase the duration of all debuffs by 1 turn.
Her poison sensitivity is good for Dragon because it means when you pair her with a Poisoner she will inflict more damage!
Chani has increase Accuracy which is fantastic for Doom Tower and arena to increase the most important stat in the game to land abilities.
Chani PVE Masteries
Offense






















Defense






















Support






















Chani PVP Masteries
Offense






















Defense






















Support






















Chani Blessings
We recommend you use these blessings for Chani.
Team Blessings should be limited to 1 per team. For more information, please read our Team Blessings guide
here
.
Damage Dealer
phantom touch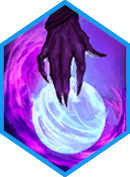 Debuffer


cruelty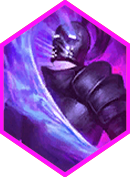 Team Blessing
Consider an alternative blessing if this already exists in your team.
Chani Gear Recommendations
Recommended PVE Stats
C.RATE, SPD, ACC, C.DAM, HP%
Recommended PVE Artifact Sets
Savage, Cruel, Perception, Speed
Recommended PVP Artifact Sets
Savage, Cruel, Perception, Speed