Courtier
Last Updated: August 10, 2023
Courtier Overview
This battle worn warrior seeks the greatness of his allies, although he always finds himself losing in battle! Courtier is a Rare Attack champion from the Banner Lords Faction.
The core mechanics of Courtier revolve around Speed manipulation, buff removals & crown control. Opening with the Whirling Blow [A3], he roles the dice with a 33% chance of placing a 30% Decrease Speed Debuff on all enemies. Although this chance is odd…. this is still a great ability for manipulating the speed of your foe. Outside of this, he grants the potential to Remove Buffs from single targets, coinciding with a Freeze Debuff on the A1 for crowd control. He may not be the most powerful Rare, but can definitely slot in to your Faction Wars teams for progression.
Courtier PVE Masteries
Offense






















Defense






















Support






















Courtier PVP Masteries
Offense






















Defense






















Support






















Courtier Blessings
We recommend you use these blessings for Courtier.
Team Blessings should be limited to 1 per team. For more information, please read our Team Blessings guide
here
.
Damage Dealer
phantom touch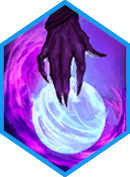 Debuffer

survival instinct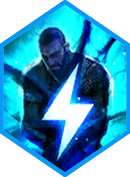 Courtier Gear Recommendations
Recommended PVE Artifact Sets
Lifesteal, Speed, Accuracy, Perception
SPD, C.RATE, C.DMG, ATK%, ACC
Recommended PVP Artifact Sets
Savage, Lethal, Perception, Cruel