High Khatun
Last Updated: July 17, 2023
High Khatun Overview
High Khatun is the first free champion from the login rewards on day 30 in Raid: Shadow Legends! DO NOT FEED HIGH KHATUN!
High Khatun is a Spirit affinity epic from the Barbarian faction and her kit is totally focused on manipulating speed. She has a speed Aura in all battles, Turn Meter boost, Speed buff and a decrease enemy turn meter. You will need accuracy to land the turn meter decrease on your enemies.
All of High Khatun's kit is perfect for the Borgoth fight in Doom Tower!
High Khatun is best geared as fast as possible high strong HP and accuracy and she will help carry you through the mid game and may remain in end game arena teams!
High Khatun PVE Masteries
Offense






















Defense






















Support






















Offense






















Defense






















Support






















High Khatun PVP Masteries
Offense






















Defense






















Support






















High Khatun Blessings
We recommend you use these blessings for High Khatun.
Team Blessings should be limited to 1 per team. For more information, please read our Team Blessings guide
here
.
Aura Lead


commanding presence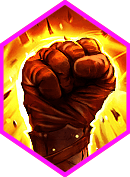 Clan Boss


cruelty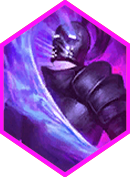 Team Blessing
Consider an alternative blessing if this already exists in your team.
High Khatun Gear Recommendations
Recommended PVE Artifact Sets
Speed, Accuracy, Perception
Recommended PVP Artifact Sets