Masked Fearmonger
Last Updated: July 17, 2023
Masked Fearmonger Overview
Masked Fearmonger aka Jason Voorhees from the horror Friday the 13th is an epic Banner Lord who really isn't epic in any way! He was introduced as a fusion for Halloween 2020.
Masked Fearmonger has an interesting kit heavily focused on Arena looking to nuke one target with his A2 and then spreading fear to the other enemies. Generally, his kit is aimed at being a strong single-target nuker however finding a place in your team for this champion is very tricky especially as there are just so much better options to choose from. Most AOE nukers will just outclass him because why would you attack just one instead of four?!
Overall Fearmonger was disappointing.
Masked Fearmonger Ratings
Masked Fearmonger PVE Masteries
Offense






















Defense






















Support






















Masked Fearmonger PVP Masteries
Offense






















Defense






















Support






















Masked Fearmonger Blessings
We recommend you use these blessings for Masked Fearmonger.
Team Blessings should be limited to 1 per team. For more information, please read our Team Blessings guide
here
.
Damage Dealer
phantom touch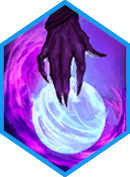 Debuffer


cruelty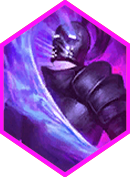 Team Blessing
Consider an alternative blessing if this already exists in your team.
Masked Fearmonger Gear Recommendations
Recommended PVE Stats
ACC, SPD, HP%, C.RATE, C.DMG, ATK%
Recommended PVE Artifact Sets
Savage, Cruel, Speed, Accuracy, Perception, Crit Damage
ACC, SPD, HP%, C.RATE, C.DMG, ATK%
Recommended PVP Artifact Sets
Savage, Cruel, Speed, Accuracy, Perception, Crit Damage