Thea the Tomb Angel
Last Updated: May 10, 2023
Thea the Tomb Angel Overview
Thea the Tomb Angel arrived with quite a large amount of hype as part of Patch 3.0 along with the Doom Tower release, an exclusive reward from completing Secret Rooms. Unfortunately she was labelled Thea the Vault Angel as she was dependant on Hex debuff and at the time of her release there was very few (if any) champions able to Hex.
Since then, we now have a number of options and in Patch 5.20 her base speed was increased (was extremely low before) and she no longer consumes Hex debuffs. This has opened a few more options but her kit is still very limited. Her big ticket ability is Hexreaper which is a massive AoE damage ability that increases depending on the number of Hex debuffs on the enemy team. This is a Top 5 nuke however it relies on that Hex which can prove difficult to maintain in Arena.
Overall she's a solid nuke in the right scenarios but lacks a great deal of utility to find extensive use in the late and end game.
Thea the Tomb Angel Ratings
Thea the Tomb Angel Skills
Thea the Tomb Angel PVE Masteries
Offense






















Defense






















Support






















Thea the Tomb Angel PVP Masteries
Offense






















Defense






















Support






















Thea the Tomb Angel Blessings
We recommend you use these blessings for Thea the Tomb Angel.
Team Blessings should be limited to 1 per team. For more information, please read our Team Blessings guide
here
.
Arena

soul reap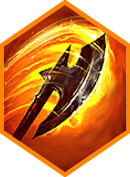 Late Game


brimstone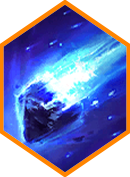 Damage Dealer
phantom touch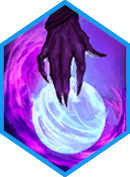 Team Blessing
Consider an alternative blessing if this already exists in your team.
Thea the Tomb Angel Gear Recommendations
Recommended PVE Artifact Sets
Savage, Cruel, Fatal, Relentless, Speed
Recommended PVP Artifact Sets
Savage, Cruel, Fatal, Relentless, Speed