Kurzad Deepheart
Last Updated: July 9, 2023
Kurzad Deepheart Overview
Throwing his pickaxe deep in to the heart of his foe… Kurzad Deepheart joins the Dwarves Faction as a Rare Attack champion.
Kurzad has a really solid kit for a rare, utilising Buffs & Debuffs to support your team. Opening with Deep Ambush [A3], he places a 50% Increase Accuracy on allies, followed by attacking all enemies to place a 30% Decrease Defence. Having a way to increase your Accuracy to take on high resist targets is great, with some stand outs being the Iron Twins Fortress & The Hydra Boss to alleviate intensive stats required on your champions. This also coincides with the A1 for the Iron Twins, as he can place a 30% Decrease Speed under the condition his first hit is critical, therefore stopping the boss from increasing his Turn Meter.
If you want to tackle content such as the Secret Rooms in the Doom Tower, Kurzad's A2 may be useful. This is due to attacking all enemies, opening the doors to utilise Stun sets to control tedious targets, or simply for the Faction Wars.
Kurzad Deepheart PVE Masteries
Offense






















Defense






















Support






















Kurzad Deepheart PVP Masteries
Offense






















Defense






















Support






















Kurzad Deepheart Blessings
We recommend you use these blessings for Kurzad Deepheart.
Team Blessings should be limited to 1 per team. For more information, please read our Team Blessings guide
here
.
Damage Dealer
phantom touch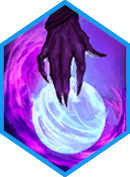 Arena

survival instinct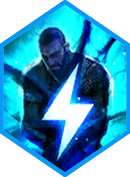 Kurzad Deepheart Gear Recommendations
Recommended PVE Artifact Sets
Speed, Lifesteal, Perception, Cruel, Accuracy
Recommended PVP Artifact Sets
Accuracy, Speed, Perception