Prundar
Last Updated: May 9, 2023
Prundar Overview
Prundar jumped into the Tribe in February 2021 as a part of the Valentine Patch and truly is a meat shield!
This Champion has very good defensive stats, and abilities to direct damage to himself with Provokes, whilst supporting your team with Strengthen and Continuous Heals.
Prundar's passive will reduce the damage he receives from Provoked enemies which can be helpful to keep him alive.
Prundar's main area of use will be Magma Dragon, and his kit really shines for it, but there are many more reliable options, unfortunately.
Prundar PVE Masteries
Offense






















Defense






















Support






















Prundar PVP Masteries
Offense






















Defense






















Support






















Prundar Blessings
We recommend you use these blessings for Prundar.
Team Blessings should be limited to 1 per team. For more information, please read our Team Blessings guide
here
.
Debuffer


cruelty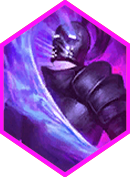 Magma Dragon


commanding presence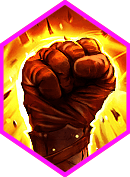 Team Blessing
Consider an alternative blessing if this already exists in your team.
Prundar Gear Recommendations
Recommended PVE Artifact Sets
Perception, Speed, Accuracy, Defence
Recommended PVP Artifact Sets
Perception, Speed, Accuracy, Defence