Hydra Synergy Spotlight: Duchess Lilitu

When it comes to finding all the pieces of the puzzle for creating a great hydra team, exploring synergies between champions is just as important as finding someone that checks multiple boxes. Sometimes, those boxes are only checked when paired with the right champion(s). Let's explore options for one of the best champions in the game for hydra: Duchess Lilitu
Duchess excels in pretty much every area of the game, Hydra is no different. Her Perfect Veil helps you to be able to deal with the Head of Torment and avoid all those fears. That skill also comes with a Block Debuffs and Increase ATK buff. She's a great reviver, also bringing Continuous Heal buffs with a revive of all dead allies. Her A1 attacks then places a Shield on the ally with the lowest HP and her Passive provides damage mitigation from AoE's, further making her a strong candidate for hydra to help your team survive. There's a lot to consider when building a well-balanced team. Let's talk about who she pairs the best with.

Duchess & Krisk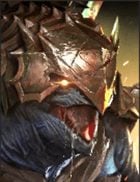 Krisk the Ageless is a hydra monster in his own right. Pairing him with Duchess will surely help to keep your team alive. Krisk brings both Increase SPD buffs and Decrease SPD debuffs as well, helping to boost your whole team alongside her Speed Aura. His Ally Protection buff adds even more damage mitigation to help deal with hard hits from Wrath. It is also helpful that he brings other buffs for himself because Duchess randomly places shields depending on who has the lowest HP; this can throw off Mischief targeting (if setup that way). He makes a great option as a Mischief target due to his self-buffing from multiple skills. Plus he brings a Provoke!

Duchess & Tuhanarak

Tuhanarak can pair well with duchess to bring backup protection with her Passive that cleanses. At the start of each turn, 1 random debuff is removed from all allies (2 if they're under continuous heal). This is great to remove any fears if the Perfect Veil is not up and champions are forced to hit Torment. It's also great because Duchess' revive brings Continuous Heal buffs which makes Tuhanarak's passive even better. To add to the damage mitigation, She also brings Increase DEF buff for all allies. Survivability is key for big damage in hydra and she's great to pair with Duchess to help do so. Of course she also brings Increase SPD, Block Buffs, Decrease ATK and a debuff spread.

Duchess & Lady Kimi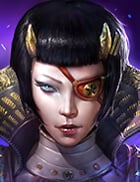 Lady Kimi pairs well with Duchess as, like Krisk, she also brings Increase SPD buffs, Decrease SPD debuffs and a Turn Meter fill. This is key for successful hydra comps – any opportunity to go multiple times before the heads go should be taken. Duchess brings a Speed Aura but she doesn't bring the extra speed boosting effects. All of this combined creates great synergy.

Duchess & Nekmo Thaar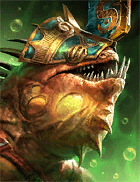 We'll continue the same thought process with bringing Nekmo Thaar on your team with Duchess. She's a reviver but doesn't bring other speed boosting (besides her Aura) like a lot of the other revivers do. Nekmo certainly has that covered with his Turn Meter boosts, like Kimi & Krisk, Increase SPD buffs and Decrease SPD debuffs. Duchess also doesn't bring a heal (besides the Continuous Heal buffs only when reviving), so the Leech debuffs that he brings are of high value to help your team keep healing.

Final Thoughts
You can't go wrong with Duchess on your team, except it should be considered not to pair her with Inquisitor Shamael. His A1 counterattacks and enemy anytime a debuff is placed on a any ally so you actually want to avoid using a champion with Block Debuffs if he's on the team. Let them happen and plan to have a cleanser. It's best to use him OR Duchess as your answer to counteract the Head of Torment, not both.