Aox the Rememberer
Last Updated: July 9, 2023
Aox the Rememberer Overview
Don't let this Lizards fancy Staff fool you… it's infused with sacred powers to restore the weakest of champions! Aox The Rememberer is an Epic Support champion from the Lizardmen Faction.
Aox is packed with heals & damage reduction, making him a strong candidate for many encounters. Opening with Weight Of Aeons [A3], he places a 50% Decrease Attack, Decreases enemy Turn Meters by 20%, followed by a 30% Decrease Crit Rate on targets above 50% Turn Meter after the decrease. The synergy of this skill holds universal value, and for encounters that are immune to Turn Meter reduction, the Decrease Attack is still very valuable to face all affinities.
Leading in to the Lore Of Restoration [A2], Aox will heal all allies by 10%, and a further 2.5% for each debuff on a target. When we consider the amount of Debuffs placed on bosses such as the Demon Lord, this can be extremely valuable to survive longer & deal more damage. The passive really assists this A2, as he Increases the duration of 2 random Debuffs on the attacker by 1 turn when attacked, therefore keeping crucial Debuffs active for longer [Granting those bonus heals]. Last but not least, he has a small chance of placing 5% Poison Debuffs to deal some nice damage of his own!
Aox the Rememberer Ratings
Aox the Rememberer Skills
Aox the Rememberer PVE Masteries
Offense






















Defense






















Support






















Offense






















Defense






















Support






















Aox the Rememberer PVP Masteries
Offense






















Defense






















Support






















Aox the Rememberer Blessings
We recommend you use these blessings for Aox the Rememberer.
Team Blessings should be limited to 1 per team. For more information, please read our Team Blessings guide
here
.
Debuffer


cruelty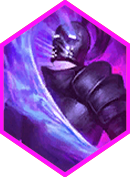 Aura Lead
iron will
Tank

faultless defense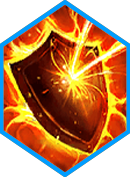 Team Blessing
Consider an alternative blessing if this already exists in your team.
Aox the Rememberer Gear Recommendations
Recommended PVE Artifact Sets
Speed, Accuracy, Perception, Immortal, Defiant
Recommended PVP Artifact Sets
Perception, Speed, Immunity, Bolster