Deliana
Last Updated: May 5, 2023
Deliana Overview
With orbs of lightning and a cool looking staff, Deliana joins the High Elves faction and can be earned as part of the Deliana Chase Event in May 2022 through to July 2022. Players will need to login for 7 days to earn Deliana for free. After this unlike Ninja and Aleksandr, Deliana will be summoned from shards.
Deliana is a classic support based champion but with a few tricks up her sleeve. She brings an AOE A1 with 2 turn Leech on a reasonably high chance which is perfect as a stun set healer for your early progression teams. Her unique aspects of her kit revolve around her A3 and A2. You apply her A3 as an AOE effect which will apply Block Buffs on each enemy for 2 turns. Block buffs is incredibly valuable against enemy support champions such as Duchess Lilitu or Siphi the Lost Bride and also in Hydra Clan Boss. In addition she heals your allies for 5% of their MAX HP for each block buffs that gets placed. This would be quite significant in places like Spider for early game accounts. She can then attack a single enemy with her A2 and place Decrease Resistance. This is then spread to all enemies if the target attacked has block buffs. Quite a powerful pairing for late to end game content where stats become quite high.
With two AOE abilities including one on her A1 basic skill she could be a great candidate for a stun set build or other control set builds.
Finally she has a unique passive that increases her Accuracy by 2 for every 1000 HP her build has. This will equate to around 150-200 extra accuracy depending on the quality of your gear. She has an active effect which will apply Strengthen to all allies when she drops below 50% HP to all allies which could be interesting when paired with a Kyoku or Seeker in Arena. This can be a strong option for a go 2nd team in arena if you cannot make speed teams.
An interesting champion which certainly looks good for early progression and has potential for Hydra end game content.
Deliana PVE Masteries
Offense






















Defense






















Support






















Offense






















Defense






















Support






















Deliana PVP Masteries
Offense






















Defense






















Support






















Deliana Blessings
We recommend you use these blessings for Deliana.
Team Blessings should be limited to 1 per team. For more information, please read our Team Blessings guide
here
.
Debuffer


brimstone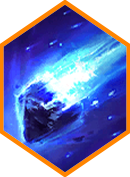 Hydra Clan Boss


cruelty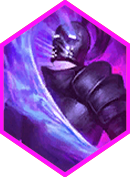 Team Blessing
Consider an alternative blessing if this already exists in your team.
Deliana Gear Recommendations
Recommended PVE Artifact Sets
Stun, Perception, Regeneration, Reflex, Retaliation, Immortal
Recommended PVP Artifact Sets
Stun, Stoneskin, Reaction, Immortal, Stalwart