Morrigaine
Last Updated: May 5, 2023
Morrigaine Overview
Corrupted, Chained, Undying – just many words to describe Morrigaine who joins the Undead Hordes faction as the Halloween 2022 Fusion Champion.
You can consider Morrigaine as a Hybrid Turn Meter manipulator. Her A3 is her key ability, reducing enemy turn meters by 20% and boosting ally turn meters by 20% alongside a 30% Increase Speed buff. This is one of the strongest single Turn Meter manipulation abilities in the game however it is on a relatively long cooldown of 4 turns. Her Hybrid role applies to the A2 and A1 where she can place debuffs and control the enemies. The A1 brings a decrease speed on a high chance of placing (but not guaranteed!) and the A2 will steal all buffs from a target then place a True Fear on all enemies. Thankfully she does Decrease Accuracy on bosses who are often immune to fear.
Overall this champion is a great progression option if you need control to waves and to move your team forward. She is well suited to Iron Twins however she is not as reliable as someone like Kurzad for maintaining the Decrease Speed debuff. Her Arena viability will suffer as many things block the ability to manipulate Turn Meter or place debuffs in the meta.
She seems to have a lot of similarities to Lyssandra who is deemed very strong in Raid so all in all I think she is worth picking up for anyone not already endgame!
Morrigaine PVE Masteries
Offense






















Defense






















Support






















Offense






















Defense






















Support






















Morrigaine PVP Masteries
Offense






















Defense






















Support






















Offense






















Defense






















Support






















Morrigaine Blessings
We recommend you use these blessings for Morrigaine.
Team Blessings should be limited to 1 per team. For more information, please read our Team Blessings guide
here
.
Aura Lead


intimidating presence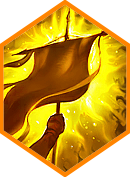 Iron Twins


brimstone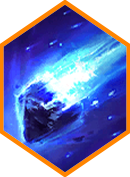 Arena Defense

polymorph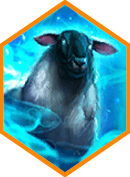 Team Blessing
Consider an alternative blessing if this already exists in your team.
Morrigaine Gear Recommendations