Tuhanarak
Last Updated: May 7, 2023
Tuhanarak Overview
Tuhanarak is the latest Void Legendary that joins in patch 4.4. On paper, Tuhanarak reads like a glorified Golden Doompriest in that she has a passive that cleanses a debuff. Unfortunately, you trade the 7.5% heal for continuous heals that only applies to 1 other champion on the A1
Her a2 mechanic is interesting in that it applies a debuff spread effect on 2 random debuffs. Essentially, if the enemy has no debuffs then this skill becomes an AoE Decrease Attack and Block Buffs debuff however if there are debuff present then you are playing with the RNG gods on which debuffs actually transfer to other enemies.
This mechanic is used in high end arena play alongside Astralith to spread her powerful irresistible bombs to all enemies!
Her a3 provides an Increase Defence and Increase Speed buff to all allies which is very strong but nothing more than some epics or other fusion legendary champions can do.
A strong champion but not truly on par with other void legendaries!
Tuhanarak PVE Masteries
Offense






















Defense






















Support






















Offense






















Defense






















Support






















Tuhanarak PVP Masteries
Offense






















Defense






















Support






















Tuhanarak Blessings
We recommend you use these blessings for Tuhanarak.
Team Blessings should be limited to 1 per team. For more information, please read our Team Blessings guide
here
.
Hydra Clan Boss


intimidating presence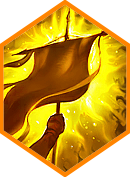 Late Game


brimstone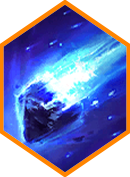 Arena

polymorph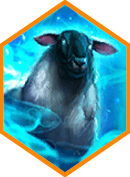 Hydra Clan Boss


cruelty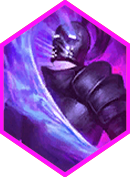 Team Blessing
Consider an alternative blessing if this already exists in your team.
Tuhanarak Gear Recommendations
Recommended PVE Artifact Sets
Speed, Perception, Immortal, Regen
Recommended PVP Artifact Sets
Speed, Perception, Stoneskin